print
The Dysautonomia Youth Network of America, Inc. (DYNA) sincerely thanks the following business sponsors. These kind hearted businesses devote endless hours to our organization by providing their professional services to us with tremendous compassion, dedication, and commitment.
Lattice Group, Inc.
Lattice Group, Inc.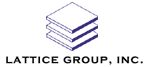 Gaithersburg, MD
301-942-6814
Sincere gratitude to Mr. Al Yoon, President of Lattice Group, Inc. and to the hard work and dedication of his staff. Thanks to Lattice Group, we have this wonderful and informative web site! A whole new world is opening up for dysautonomia patients from across the world who now know that they are not alone.
Farmer & First, P.C., CPA's
Farmer & First, P.C., CPA's
Warren, RI
401-247-1040
Tremendous thanks to Mr. Bob First of Farmer & First, P.C., CPA's (located in Rhode Island and Maryland). Mr. First and his staff have donated their expertise and professional accounting services to our organization. The DYNA youth greatly respect their accounting capabilities even though they refuse to do their math homework for them! 
Jennifer Shepherd
A very special thank you to our forever friend and technical supporter Jennifer Shepherd for her continued dedication, devotion and kindness to the DYNA organization.  In a world full of people who don't step up to the plate, she repeatedly does.